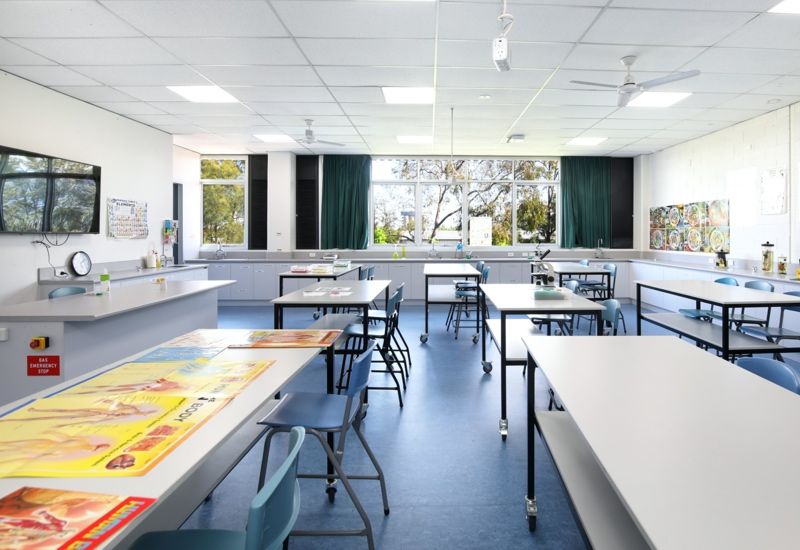 Outstanding Facilities
A three-court sports stadium
A performing arts centre and theatre
An English Language Centre (ELC)
A library
A modern science precinct
Outdoor learning areas
Professional-grade hospitality kitchens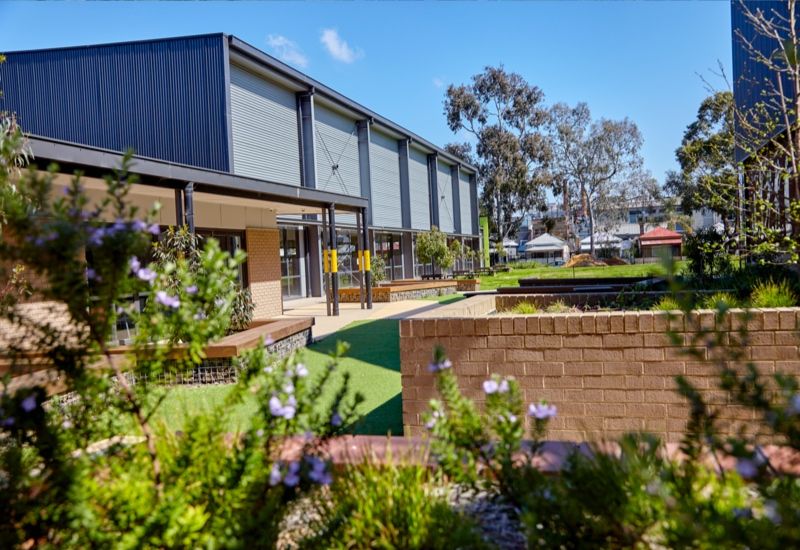 Extensive Outdoor Spaces
The college also takes pride in our extensive Primary and Secondary outdoor space, situated within pleasant gardens and landscaped playing areas.
Our classroom facilities are open and spacious, whilst being well-equipped with the latest technology for our students. All our buildings are connected to a high-powered wireless network that enables students to access state-of-the-art eLearning throughout the college.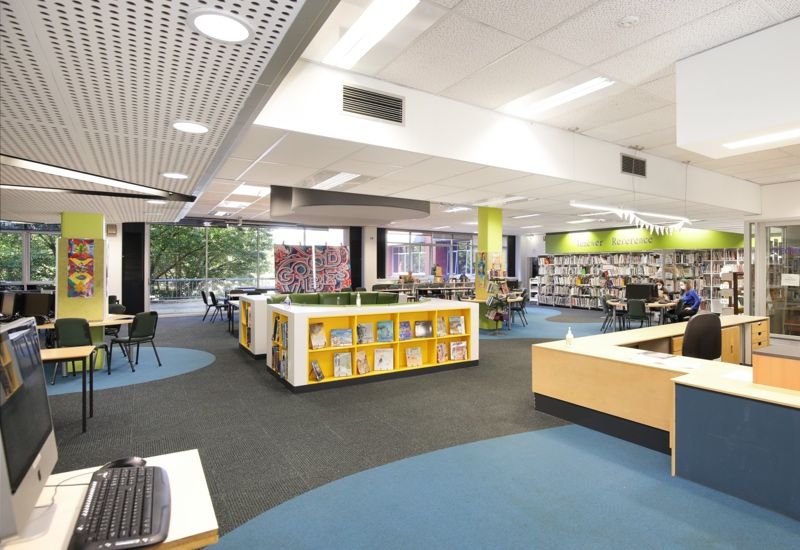 Library
"Libraries are treasure troves of knowledge, wisdom, imagination, emotion…" — John Marsden – Author
Collingwood College's library is the gateway for our students to learn about the world and beyond. The facility engenders learning for all of our Prep to Year 12 students through a plethora of books and information communications technology (ICT).
Sports facilities
The Collingwood College Sports Stadium is a state-of-the-art sporting facility.
The recent modernisation of our gymnasium contains a three-competition netball and basketball courts with show court capabilities. The enhancements to our gym also includes:
New sporting activity spaces
Change facilities
A weights room
Multi-purpose teaching and community spaces
A natural turf back oval with multi-purpose sporting potential
Furthermore, an all-weather synthetic sports oval can be found at the front of the school (Hoddle St). This space boasts a 2-lane athletic running track, and markings for many other sports including soccer, AFL, lacrosse, and hockey. Students are invited to utilise this field during recess and lunchtime in addition to their allocated and chosen sporting events.
* All stadium enquiries should be directed to collingwood.co@education.vic.gov.au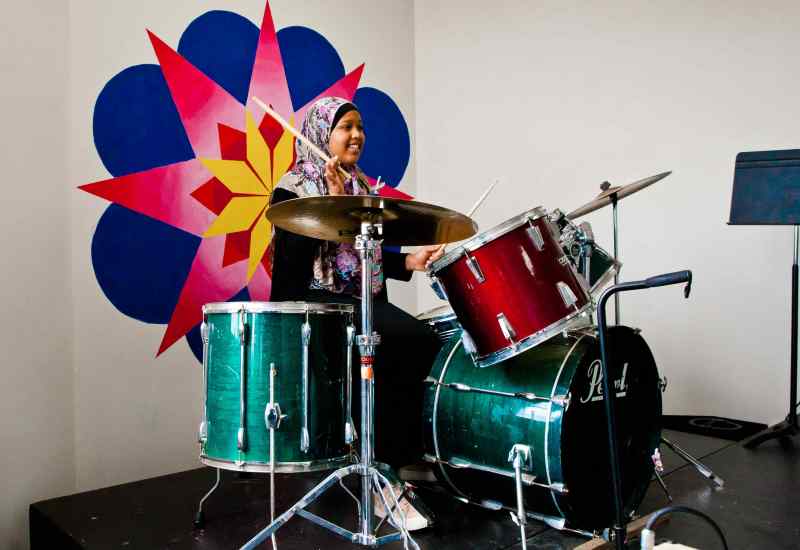 Performing Arts & Instrumental Music
In addition to a fully accessible 275-seat theatre with an adjacent dance studio is our Music Department. This area is equipped with eight mini studios, a dedicated orchestra rehearsal room, performing arts space, and a spacious music classroom including a performing stage.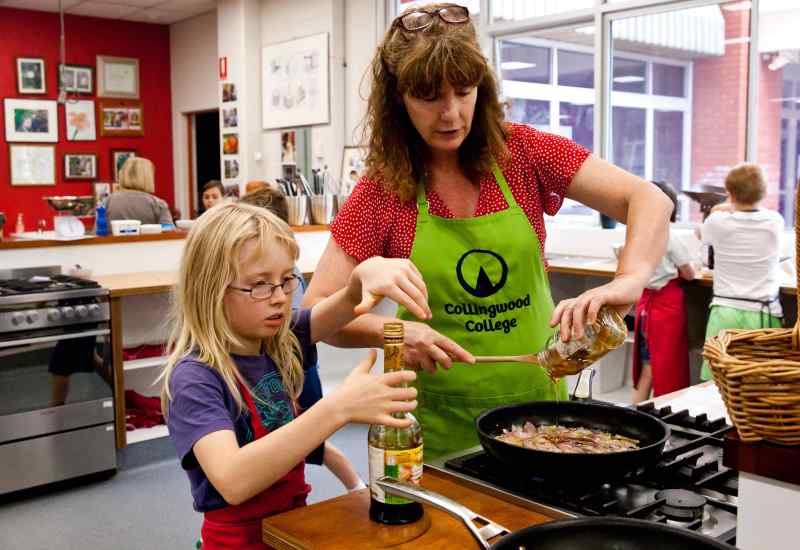 Hospitality
Complementing the Stephanie Alexander Kitchen Garden is Collingwood College's modern industrial kitchen. This kitchen facilitates both middle school Food Technology, VCE Food Studies, and VET Hospitality Operations subjects/courses.
This carefully designed kitchen contains an array of modern cooking equipment and technology allowing students to gain exposure to both domestic and industry settings for enhanced, real-world simulated learning.
Information & Communication Technologies (ICT) - Primary
To support our primary students to be prepared for the modern workforce, students have regular access to ICT in their classrooms.
Our ICT equipment is used to support and extend students' learning and provide greater opportunities for them to develop valuable knowledge and skills, whilst making learning meaningful and fun. Multiple labs are also available for whole-school use.
We are well resourced with the latest technologies such as:
Interactive whiteboards
iPads
Laptops and notebook computers
Digital cameras and videos
Digital microphones
Green Screen & Filming Facilities
Information & Communication Technologies (ICT) - Secondary
Students in the middle and senior schools have access to regularly updated ICT technologies to meet the technological requirements of today's evolving world.
All classrooms are equipped with interactive whiteboards and high-speed internet. We also have mobile laptop computer trolleys that support the BYO (Bring your own) device program at the college.
The school also has five computer labs consisting of standalone computers and software that supports sophisticated, high-end design and video production. This includes industry film production and graphic design software, and a modern suite of filming equipment.
The local curriculum is constantly updated to reflect new standards and include more and more digital resources.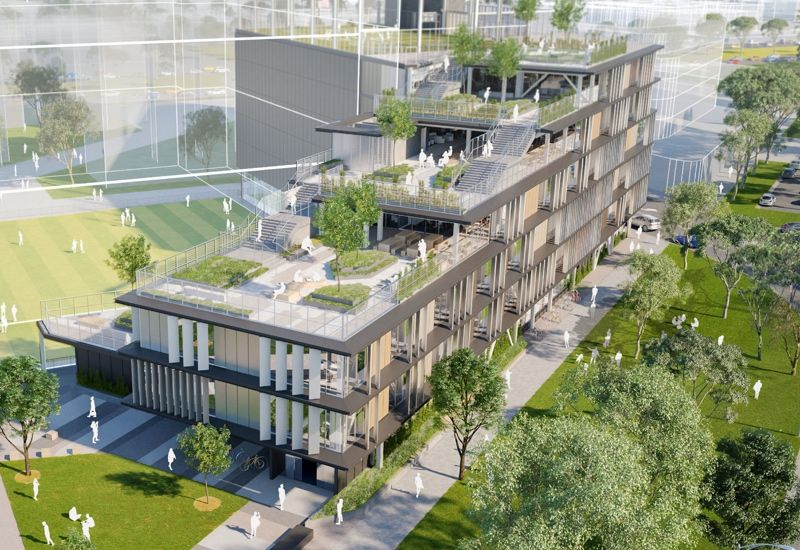 Wurun Senior Campus
Our newly established Wurun Senior campus will continue our decade-long partnership with Fitzroy High school by offering well-integrated senior secondary education in the City of Yarra. Embracing our culturally rich and demographically diverse community, the Wurun campus will offer exciting benefits for our students from tailored partnership opportunities with local businesses, services, and tertiary institutions.
Learn More
Collingwood College
Take the
next step